You are a media company first and everything else second. Winning attention is winning the game.
Yes, you read that correctly. Whether you realize it or not, your business, as a supplier in the death care profession, is also a media company. It's 2016 and you're not just a product pusher anymore. You're not just a distributor. You're now in the eyeballs business. Everybody has an urn, the casket game is more crowded than ever, yet every supplier is still trying to sell the same way they have for the last 30 years. Why aren't you marketing in the year that we are in? Why do you continue to spend all of your time and money on outlets that you yourself don't digest? Other than looking through the print publications to see what your competitors are marketing, do you really read them?
Think about it…here is how it works in every other profession and in the real world. Everyone has access to and can utilize (with a little research and experience) powerful Internet-based tools like Facebook, Instagram, YouTube, and Twitter, It has become a "do it yourself" world out there in terms of media-driven marketing. Spend 3 hours watching a few tutorials on YouTube and you can fix or build just about anything you can imagine. Small to medium size businesses no longer need to utilize a large sales team, a satellite connection, or a full service printing company. With social media channels available to your business you can reach your potential clients, very effectively, at a much lower cost. The sooner you realize that you're a media company first and casket company second, the more likely you will be able to succeed in the next 10-15 years in this new digitally-driven economy.
In the fast paced digital world we all live in you have the ability to story tell and put out content like never before…content that is not the norm; content that is transparent and engaging. Content that is value and action driven. Content that actually gets funeral directors excited. You have the ability to put out content that moves people. Content that is real, edgy, pushes buttons, educates, inspires and converts. That's right, content that sells crap – your crap. Don't believe me? What do you think I am doing right now? You're starting to get angry; you're thinking 'who does this kid think he is? I've run my company for 20 years and we are doing just fine' and most of you will stop reading right now. But those of you who don't won't regret it. Am I out of line? Probably, but I have the data to back up everything I am saying, and I am going to share it with you. But, first, I am practicing what I preach. I live this every day. I regularly push out content– video, long form, short form, visual – we are doing it, and funeral directors are reacting, and it's working. Stop listening to marketing experts and business experts who have never done anything they've talked about. I'm a practitioner of what I preach. A good leader never asks his followers to do things they themselves wouldn't do.
"But," you may be thinking, "my target audience - funeral directors - are not on Facebook or other social media platforms. So the old methods work for us just fine." Let me tell you how we operate: At DISRUPT Media we knew this belief wasn't actually true. We knew it 3 years ago when we started the company. We hedged and went with our gut when everyone said said it wouldn't work. We did it and then put it against the data. And guess what? Funeral directors are unbelievably active on social media. Don't believe me? Here is the proof: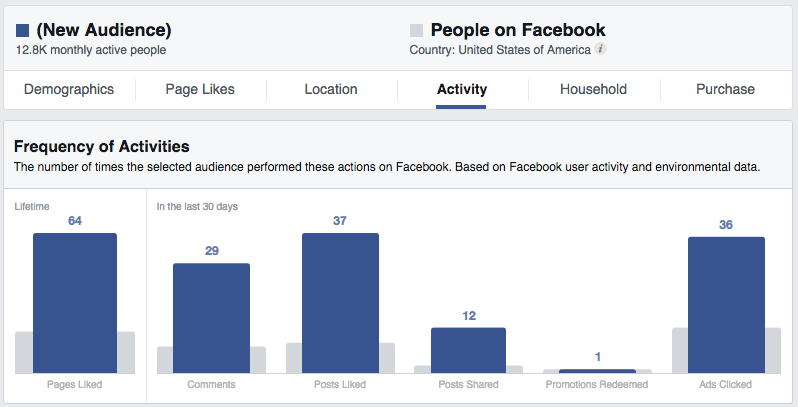 We created, using Facebook Audience Insights, a custom audience to compare the Facebook habits of over 12,800 funeral professionals in our ConnectingDirectors database with the habits of the general Facebook user group having the same basic demographics. Here is what we discovered: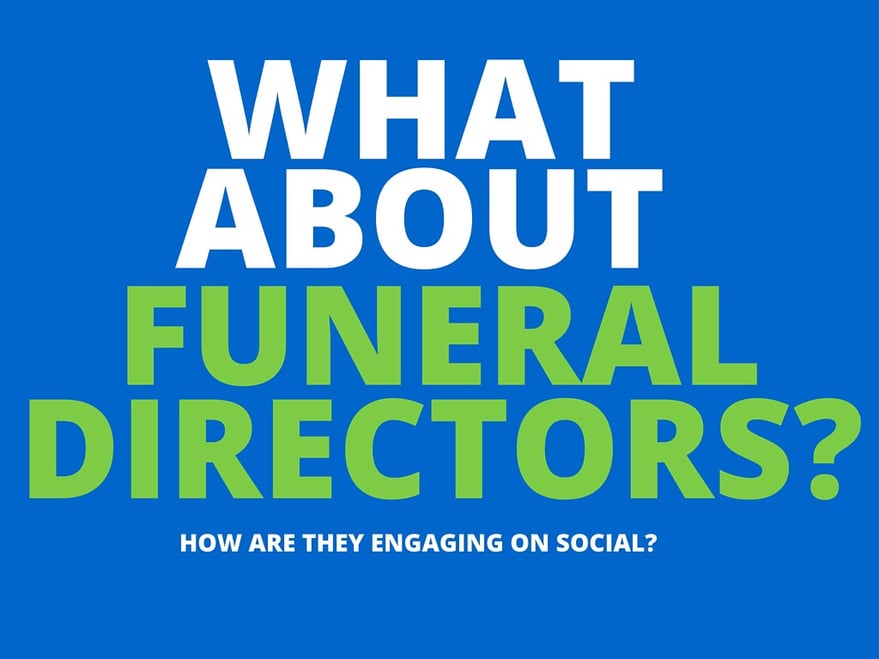 Over 73% of ConnectingDirectors readers use Facebook.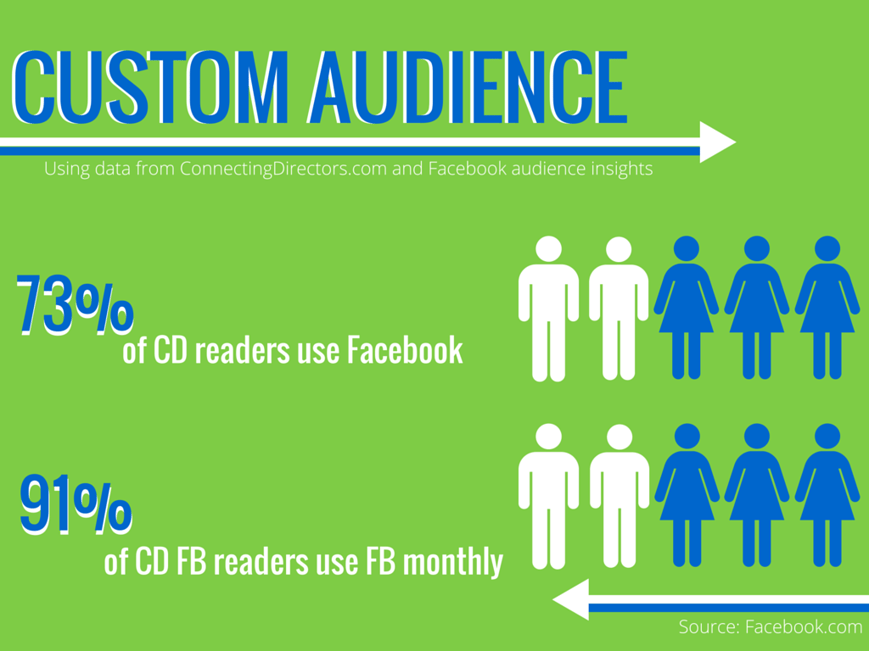 Of those ConnectingDirectors readers who use Facebook, 91% use it at least every month. And of those active Facebook users, 91% access Facebook primarily from a mobile device.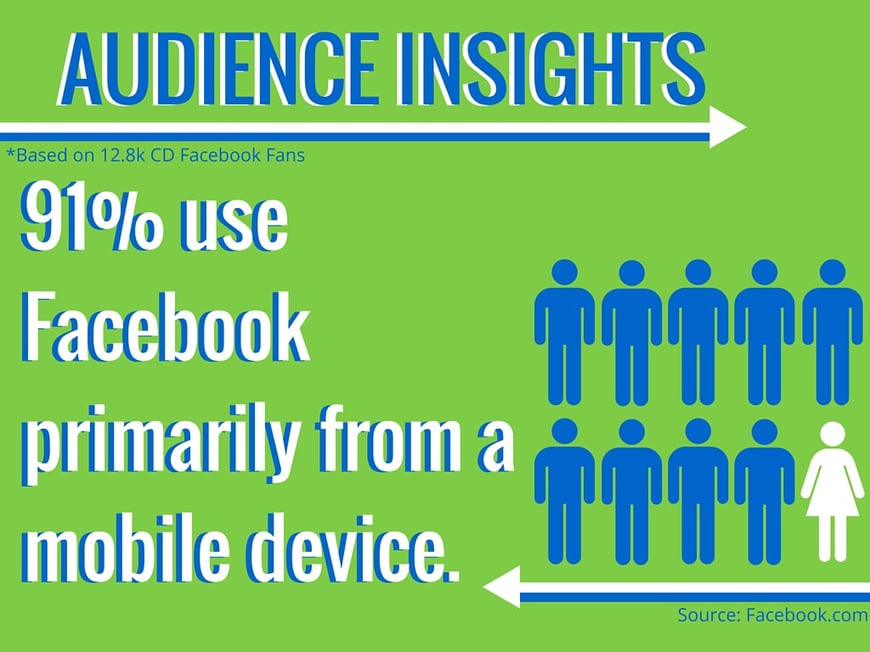 The funeral professionals who use Facebook have become fans of (Liked) 63 businesses, on average. This is 45 more than the average comparable Facebook user.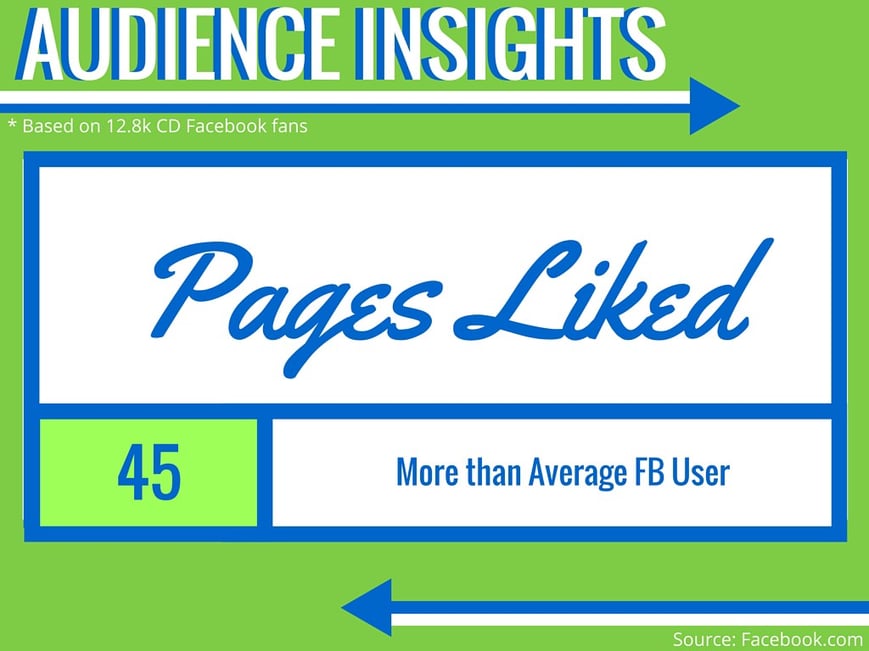 When analyzing the actions these users performed on Facebook in the previous month, we discovered that, on average:
They Commented 29 times. This is 314% higher than the general Facebook user average.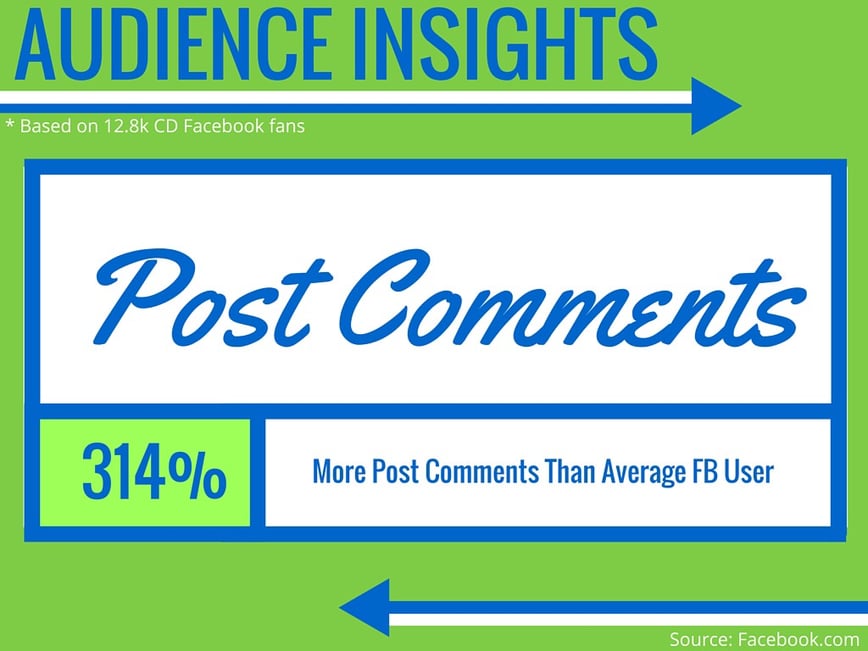 They Liked a post 38 times. This is 362% higher than the general Facebook user average.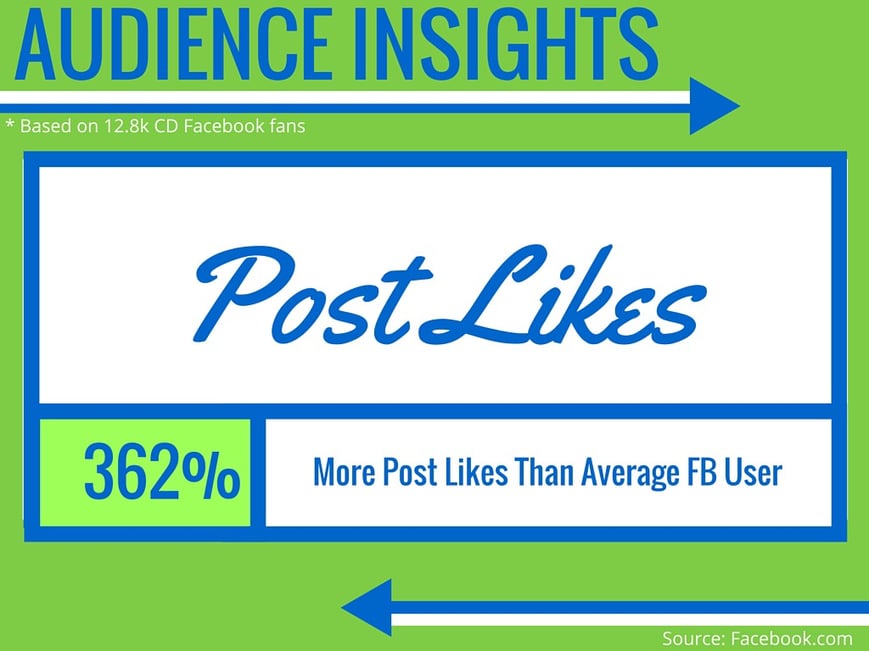 They Shared 12 posts. This is 500% higher than the general Facebook user average.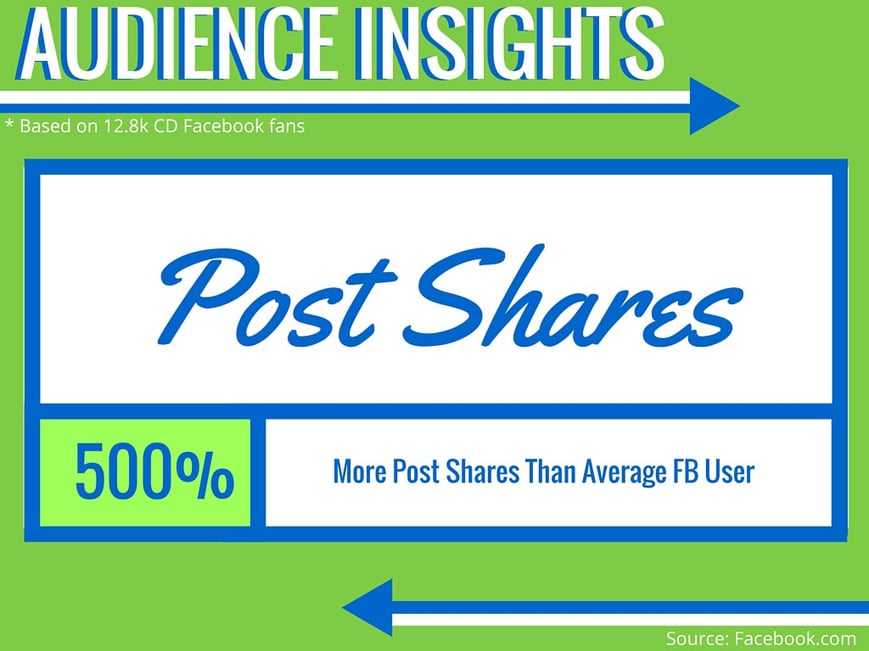 They clicked on 32 ads. This is 200% higher than the general Facebook user average.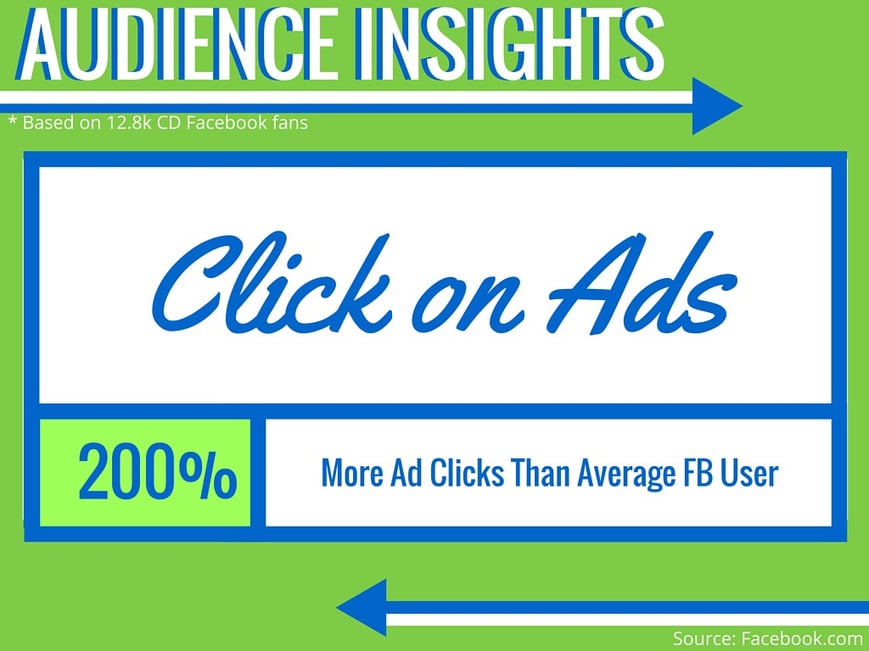 Given these numbers it's obvious that funeral directors are VERY engaged on Facebook, much more than the typical 18-65 year old Facebook user demographic. Most funeral companies are blowing the opportunity to engage in a very uncrowded space. So, how effectively is your media company (your funeral related business) using social channels like Facebook and Instagram to reach your target audience? Are you even trying? Why not???
The space is wide-open. You need to start looking at the 'attention' your marketing is getting in other media. The metric you should be measuring (but aren't) is attention. Facebook and Instagram are winning the attention game. One 30 second video on Facebook that is watched by 10 funeral professional gives your brand more attention than you have received on any other medium over the last 10 years combined.
You're a media company first and everything else second. Winning attention is winning the game.
About Author
Ryan Thogmartin is a death care entrepreneur and the CEO of DISRUPT Media and creator of ConnectingDirectors.com. | Follower of Christ | Husband | Father | Entrepreneur | Host of #DISRUPTu! and #FUNERALnationtv | Lover of Skittles
DISRUPT Media is a social media first marketing company that focuses on social storytelling for funeral companies. DISRUPT uses insights gained through analytics to build creative campaigns that achieve actual business goals.
Learn More
While any business can access these tools, it can be an uphill climb to get started and it can be time-consuming. If you need help, the professionals at DISRUPT Media can work with you to create and maintain an effective presence on Facebook, Instagram, YouTube, and/or Instagram. We can craft a social media strategy tailored to your business using our exclusive four part FUNERAL Social Design Process. Our process is what enables DISRUPT Media to claim that we are the funeral profession's only full-service social media management firm. Our clients who are a part of our FUNERAL Social Design Process are seeing an increase in post reach and engagement of over 300%. Go to https://disruptmedia.co/funeral-social-design-process/ to find out more about the services we offer.