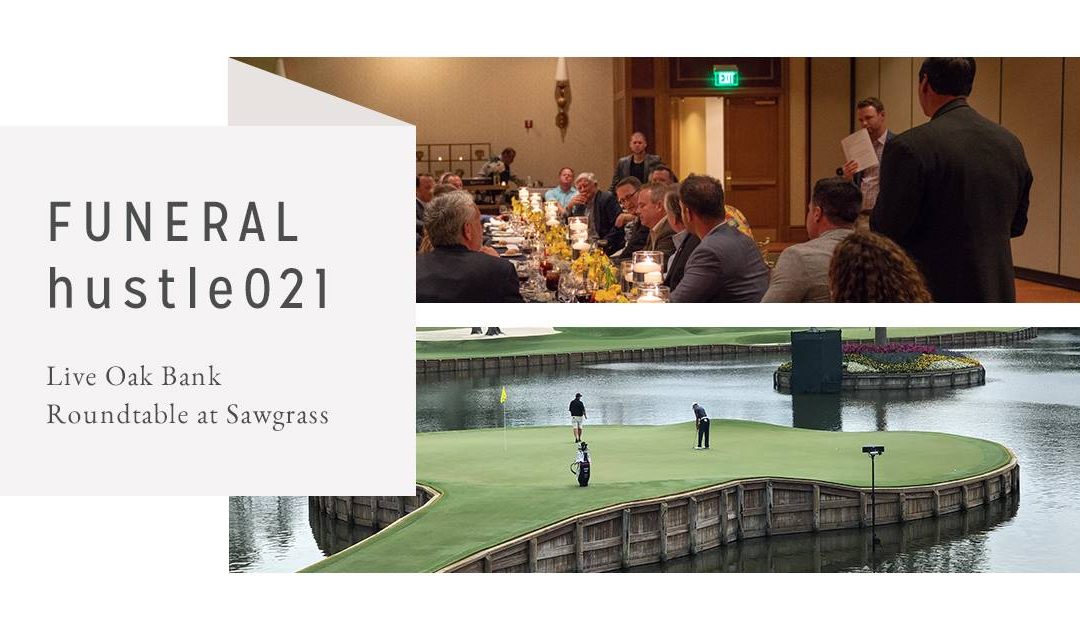 This is a special episode that takes you south to Jacksonville, FL to an invite only meeting put on by Live Oak Bank. Get a glimpse into the 'why' behind the vision that lead to this roundtable. You will quickly see how this group of funeral suppliers and big thinkers will be the driving force of change in the funeral profession.

Learn more about DISRUPT Media: https://www.disruptmedia.co
About Ryan Thogmartin:
Ryan Thogmartin is a death care entrepreneur and the CEO of DISRUPT Media and creator of ConnectingDirectors.com. | Follower of Christ | Husband | Father | Entrepreneur | Host of #DISRUPTu! and #FUNERALnationtv | Lover of Skittles
About DISRUPT Media:
Most deathcare companies struggle with Facebook marketing. We provide a process for creating personalized Facebook content that will drive community engagement and measurable leads ensuring growth and profitability.