---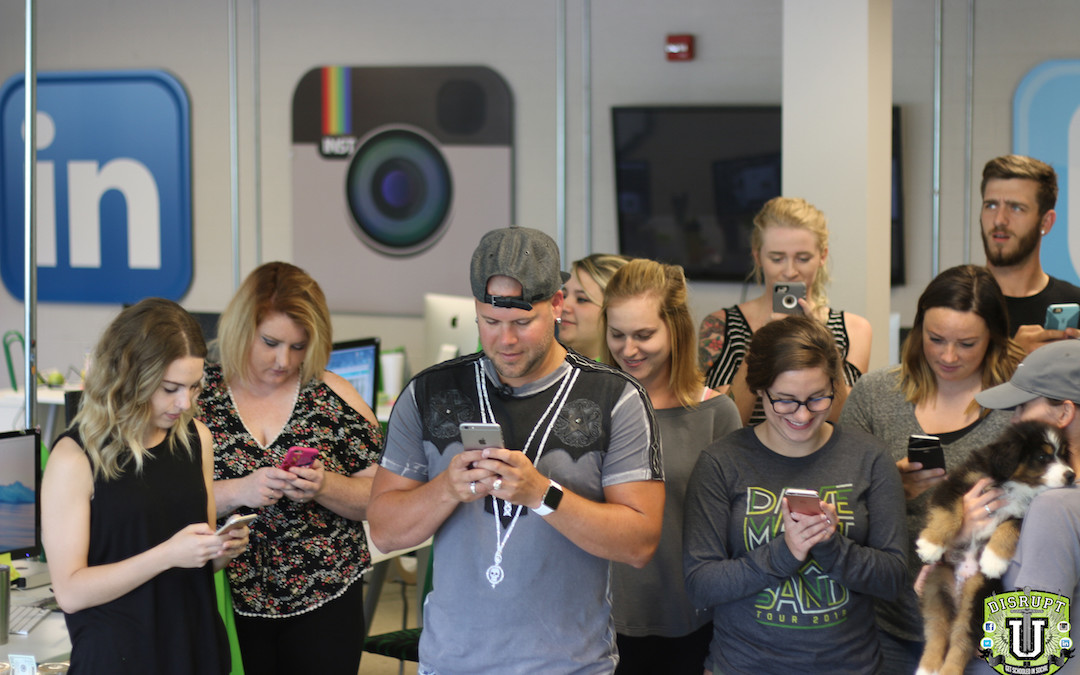 Update: Late Wednesday Niantic (creator of the Pokemon Go app) chief executive John Hanke said "sponsored locations" are set to come to the app soon. We'll keep you updated :)
---
Seemingly everyone is playing Pokémon GO. If you're not already playing it yourself, you've no doubt heard about it. It's not an exaggeration to say that the new mobile and augmented reality game from Niantic Labs and The Pokémon Company is having an enormous impact on people's daily routines. In the DISRUPT Media office we have an employee who's family member logged over 20 miles of walking playing the game this weekend. Attendance at churches across the US was spiked this weekend as the creator of Pokémon GO labelled most churches as Pokéstops.
For those not yet in the know, Pokémon GO uses your phone's GPS and camera to turn the real world into a massive hunting ground for the iconic creatures, but it also transforms local landmarks and businesses into Pokémon Gyms (where trainers go to train their Pokémon and battle other teams) and PokéStops, which players can physically visit to stock up on free accessories and items like PokéBalls.
If you are a funeral home or cemetery owner and haven't checked out this game, I highly recommend downloading it for free from the Google Play Store or the Apple App Store – there's a good chance you could be one of these Gyms or PokéStops (especially if you are a cemetery)!
How to Embrace the Game
If you own a cemetery location there is a very good chance you have already noticed a large spike in foot traffic on your grounds. The creators of the Pokemon GO app have predetermined many public locations (cemeteries, Libraries, Churches, Landmarks, etc) as Pokestops or Gyms.
The first thing to do is find out if your funeral home or cemetery is a Gym or Pokéstop (or if you are near one) - many cemeteries are Pokestops. There is currently not a way to pay for your location to be a Pokestop, as mentioned above these are predetermined by the developer.
If your location is a Gym or Pokestop or near by one you can capitalize by purchasing Lures. Lures increase the rate of Pokemon generation in the area around the PokeStop where they're placed for one half hour. Because Pokemon are scarcer than you think luring is a powerful tool that you have to see to believe.
Luring is extremely affordable. Let's do the math. With $100 netting you 14,500 Pokecoins and an eight-pack of Lures costing 680 Pokecoins:
14,500 Pokecoins / 680 = 21 eight-packs of lures
(21 * 8)/2 = 84 hours
$100/84 hours = $1.19 per hour
To purchase Lures in the app all you have to do is:
Tap the red Pokeball at the bottom of your HUD

Tap "Shop"

Scroll down and tap the purple, box-shaped Lures to purchase. You'll re-direct to your app store's payment system

Once back in-app, tap the red Pokeball again, then tap "Items"

Tap the purple Lure to activate!
For a little more than a dollar an hour, you can bring virtually guaranteed foot traffic around your funeral home or to your cemetery. The ROI here is ridiculous from a awareness perspective, so if your business is anywhere near a PokeStop, this is something a funeral home or cemetery should try. You should also screen shot the pokemon game on you phone showing Pokemons at your location and share those on your funeral home or cemetery Facebook Page.
Capitalizing on the Traffic
With all the foot traffic Pokemon GO could bring to your funeral home or in your cemetery you should also be considering how to maximize the upside of the extra exposure. Here a few off the top suggestions:
Go crazy on social media! Post screen grabs of the game showing pokemon at your location. Post welcoming messages for pokemon players.

Offer a free gift to Pokemon Go players (free water with your logo, candy, pens, swag).

Place a sign outside of your funeral home or cemetery welcoming Pokemon Go players! (great positive PR story)

Set up a stand or hang out at a local pokestop

Educate the Pokemon Go players about funeral etiquette
I would encourage you to embrace this and be ahead of the rest! If you can't beat'em, join'em!
What can you do legally?
Please watch the video above to get the full run down of what Poul Lemasters recommends but here is a quick run down:
Enforce Your Rules: You are only bound by your rules and regs - if you're open from dawn and close at dusk you need to enforce these rules. Also, if people are running through your cemetery and destroying property you can enforce your rules against that.
Ask People to Not Play the Game in The Cemetery: You can plead with people to not play the game in the cemetery but you cannot ban them from playing or entering.
Contact Law Enforcement: If the foot traffic becomes to much and things start to get out of hand then you should contact local law enforcement to help regain control.
Ask Nintendo to Remove Your Location as a Pokestop or Gym: See instructions below. CAUTION: Only do this if you are really having issues. The Pros of embracing this viral trend far out weigh the cons!
How to report an issue with a Gym or PokéStop when you're not playing Pokémon Go
Visit Niantic Labs' support page for reporting an issue with a Gym or PokéStop.

Fill out the requested information.
How to report an issue with a Gym or PokéStop in Pokémon Go
You can request removal of your house or other private location from within the app.
Tap the Poké Ball at the bottom of the screen.
Tap Settings.
Tap Report High-Priority Issue.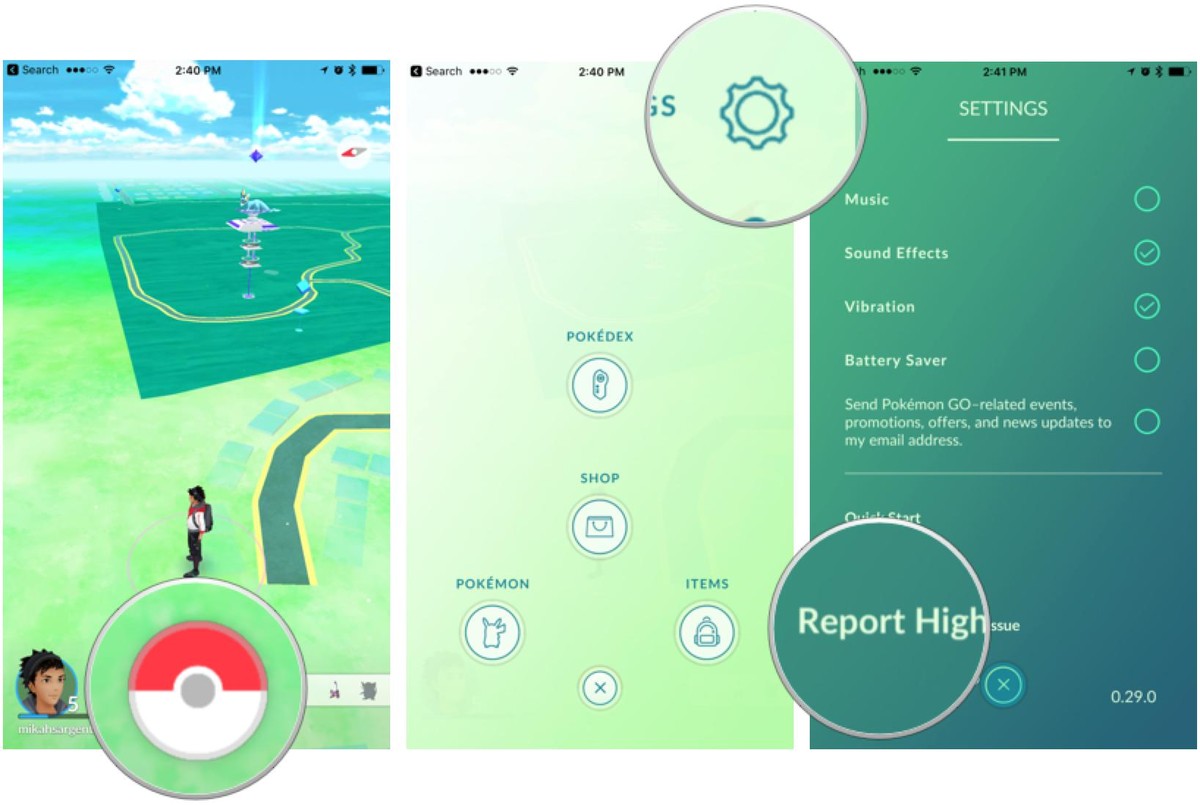 Tap Yes to leave the app.
Tap Report an issue with a Gym or PokéStop.
Fill in all the requested information.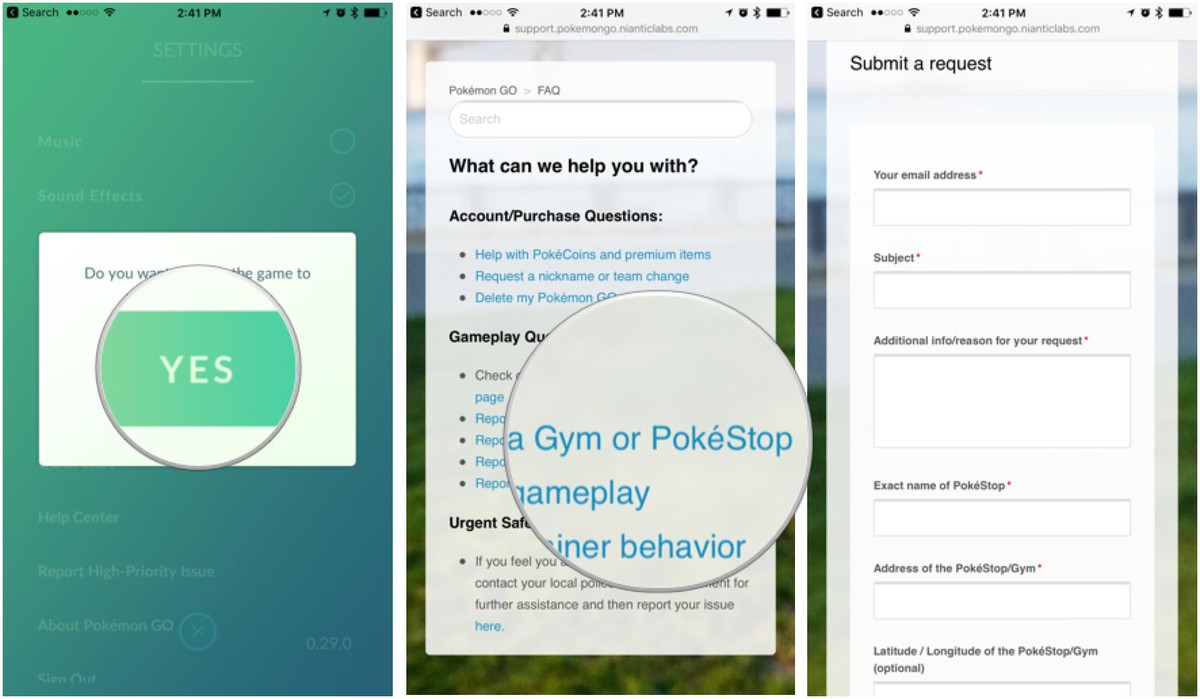 It's no guarantee your request will be accepted by Niantic (the company that makes Pokémon Go), but it's your best bet to regain control if the chaos has gotten out of hand.
Or, you could be on the offense and embrace the Pokemon Go craze and become the most iconic cemetery or funeral home known to man. The choice is yours!!
Have you had a positive or negative experience regarding Pokemon Go? Please comment below or reach out to us at social@disruptmedia.co - we want to hear your story.
For any legal questions regarding Pokemon Go please contact Poul Lemasters: poul@lemastersconsulting.com
Wanna chat about how your funeral home or cemetery can make the most out of the Pokemon craze through social media? Please contact Ryan Thogmartin: ryan@disruptmedia.co