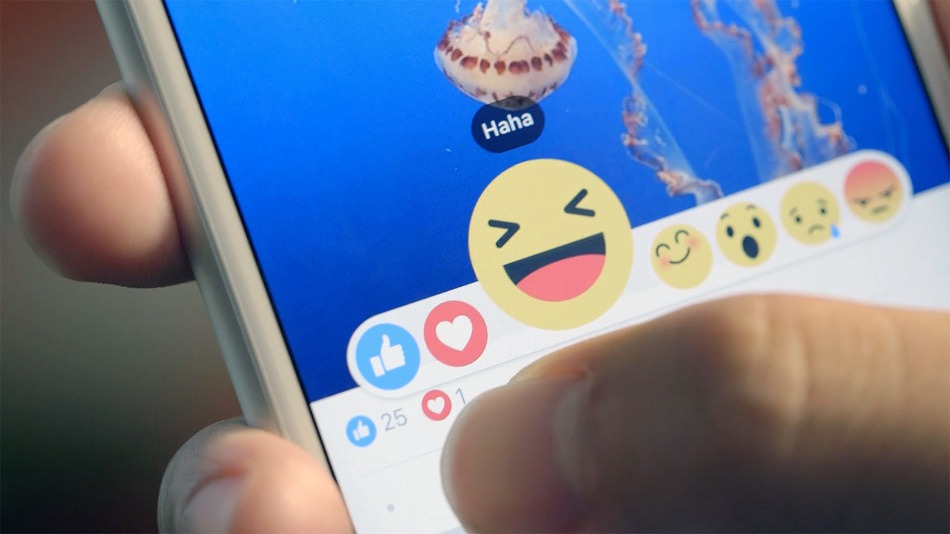 Facebook Reactions will roll out soon in the United States. Here's what it means for users, advertisers, and that mortuary school classmate you don't really want to be in touch with anymore.
You might have heard about Facebook's plan to add other instant emotional reactions to its interface, in addition to the iconic like button. Well, the future is almost here.
As of this month, the new program -- called Facebook Reactions -- has gone live in Chile, Ireland, Japan, the Philippines, Portugal, and Spain. Now Facebook's chief product officer says it's coming to the United States "in the next few weeks."
Facebook worked closely with sociologists to select images that carefully express certain emotions. In addition to offering reactions that may be more appropriate to use in certain situations — i.e. if a Facebook user's mother died, the Like button was the only option to express non-verbal emotion — the company wanted to provide images people would feel comfortable and eager to use.
Here's what the approaching change entails, and what it means for users and advertisers.
Like is a four-letter word.
First, the stats: Facebook's 1.6 billion users click like more than six billion times every day, according to Bloomberg, which means there are more likes than Google searches -- or about 80 percent as many likes each day as there are people on the planet.
The button has become one of Facebook's most prominent symbols, and one of the key data points of the algorithm Facebook uses to determine what content gets shown organically in people's newsfeeds.
Let's me real for a minute, there are a lot of Facebook status updates that we don't feel like really liking or just feels wrong liking. For example, liking a friend's report of her divorce, or a post about a tragic death doesn't make much sense.
Facebook users have long Wanted a dislike button, this isn't it. At first your screen won't look any different, but if you hover over the like button, other reaction icons will pop up -- each based on the most-common sentiments expressed in Facebook comments: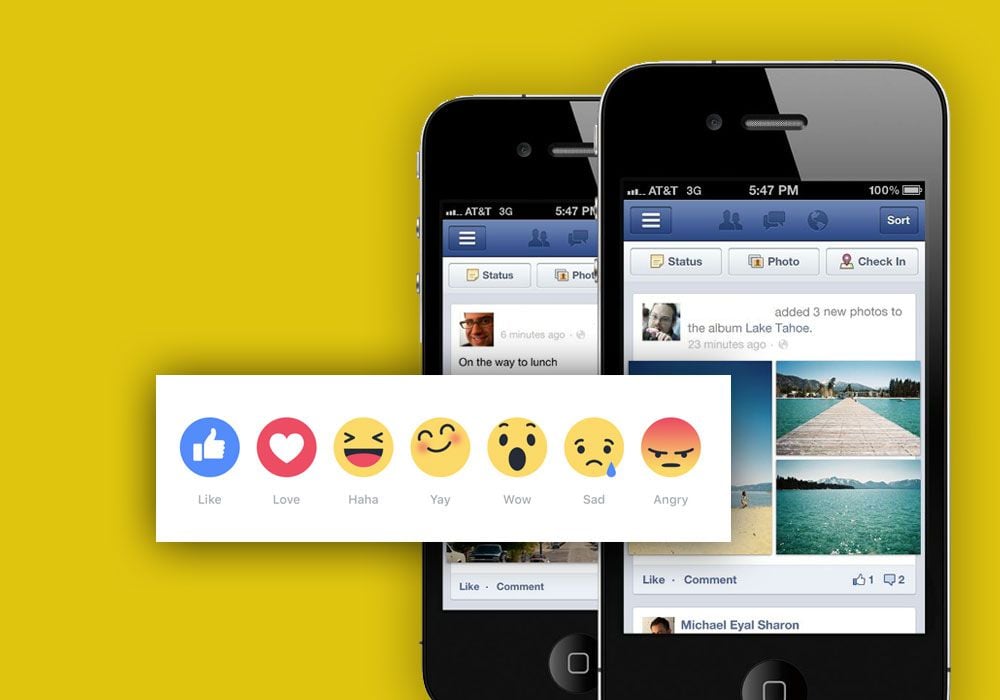 Additionally, instead of just showing how many likes a post has received, Facebook will now break it down into wows, hahas, loves, etc.
So what does this mean for Funeral homes (brands)?
For funeral homes, it likely means that there will now be an appropriate way for users to engage with an obituary post which could drive up engagement on obituaries. But is also mean there will be another change to the algorithm that determines how much your content gets displayed in newsfeeds organically, and how much you have to pay for advertising and boosting.
If anything, it's massively difficult to predict how normal Facebook users will react to Reactions as a feature, or how it will affect the way we communicate in general. However, the reaction button look similar to emoji icons which are turning into their own language.
The like button has been the most iconic staple of Facebook since 2007 when it rolled out the newsfeed.
Changing the Like button is as equivalent Batesville replacing the traditional casket design with a radically new space age design.
Reactions in the countries where it's been tested seem to range from neutral to positive, at least as far as I could find. A writer for Mashable in Dublin said Reactions seemed natural and straightforward when it came to news stories and other more public content -- but "it was a bit more difficult when it came to the personal."
A friend posted that his girlfriend had left him and I spent ten minutes agonizing over whether I should add a sad emoji (too pitying?), angry emoji (that might just rile him up!) or the "wow" one (this could have the subtext: wow, you're bad at relationships). In the end, paralysed by my choice of emotional reactions, I ended up commenting ("Take it one day at a time, dude.")
We'll all find out soon. Meantime, if you live in one of the places where Facebook Reactions actually has already rolled out, I'd be interested to hear from you.
Please share your predictions and thoughts about the impending launch of Facebook Reactions in the comments below.
---
About Author
Ryan Thogmartin is the CEO of DISRUPT Media | Follower of Christ | Husband | Father | Entrepreneur | Host of #askKIDsocial and #FUNERALnationtv | Lover of Skittles
DISRUPT Media is a social media first marketing company that focuses on social storytelling for funeral companies. DISRUPT uses insights gained through analytics to build creative campaigns that achieve actual business goals.