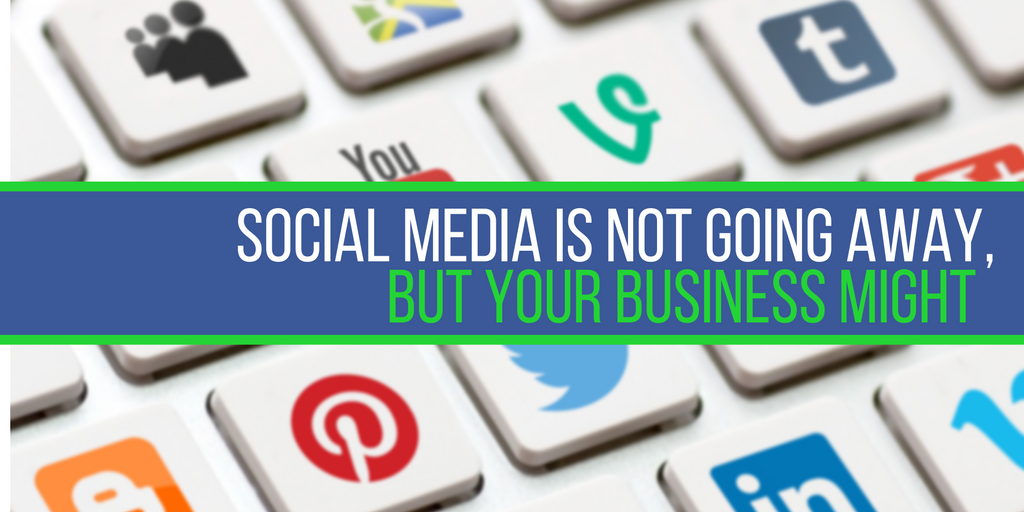 Some things you like, and some things you don't like. With the things you don't like, some of them you can ignore. Some you can't ignore. Some things, no matter whether you ignore them or not, will never go away.
Of the things that will never go away, ignoring some of them won't hurt you. But ignoring some things will definitely hurt you. Like hunger. If you ignore hunger long enough, you will die.
Social media outlets (Facebook, Instagram, Twitter) are here to stay. They may evolve but, like hunger, they will never go away. You can ignore utilizing them in your marketing plan. But if you do, your business will eventually die.
Pay attention to these statistics:
The point is this…if you are dragging your feet by not maintaining an active presence in Facebook and other social media channels, you are already behind. Your competitors who do integrate social media into their marketing plans will take away a significant portion of your potential customers if they haven't already. Your funeral business will die because you refused to evolve technologically.
The good news is that it's not too late! You can turn things around almost overnight by creating and maintaining an active and attractive presence in Facebook, and/or the other channels. It's not difficult to get started, but it can be intimidating to consistently generate ideas for content, or just to find the time to maintain your page.
If you need help, you can turn to the experts at DISRUPT Media. We are the only full-service social media agency specifically catering to the funeral profession. Go to http://www.funeralsocial.com to find out more about the services we offer. Our clients who are a part of our FUNERAL Social Design Process are seeing an increase in post reach and engagement of over 300%.
Schedule a live demo with DISRUPT Media: http://www.funeralsocial.com/demo
Learn more about our FUNERAL Social Design Process: http://funeralsocial.com/social/
Download our social media goals worksheet: http://funeralsocial.com/social-media-goals-worksheet/
About Author
Ryan Thogmartin is a death care entrepreneur and the CEO of DISRUPT Media and creator of ConnectingDirectors.com. | Follower of Christ | Husband | Father | Entrepreneur | Host of #DISRUPTu! and #FUNERALnationtv | Lover of Skittles
DISRUPT Media is a social media first marketing company that focuses on social storytelling for funeral companies. DISRUPT uses insights gained through analytics to build creative campaigns that achieve actual business goals.