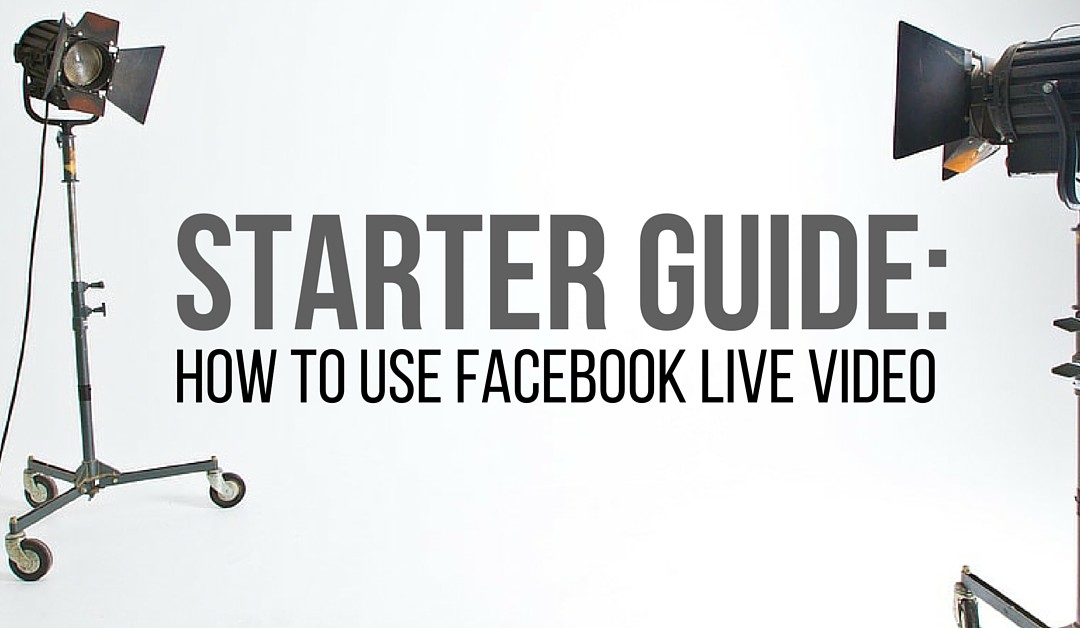 Facebook is accelerating quickly into the world of live streaming, recently making it possible for all of the site's users to broadcast videos of almost anything to a huge audience. This isn't new technology, apps like Periscope and the less-popular Meerkat have done mobile live streaming before, but Facebook's massive global reach will bring the technology to a bigger audience than ever and this could be a game changer for funeral homes.
Until now, live video has really been dominated by big media companies and celebrities - but with Facebook Live it is now easier than ever for funeral directors and funeral homes to begin live streaming to your audience.
Here is an easy to follow step-by-step guide to go Live:
For starters, everyone should be able to broadcast live video to a personal profile, which is visible based on the settings you choose (public, friends, etc.). Should funeral directors live broadcast? Absolutely! Remember your personal brand is as valuable as your business brand.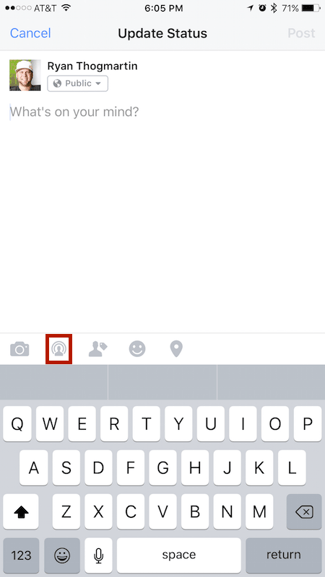 Second, you should be able to broadcast live video to your funeral home's Facebook page, which will automatically have public visibility. You need to navigate to your funeral home Facebook page within the main Facebook app and tap on the Publish button.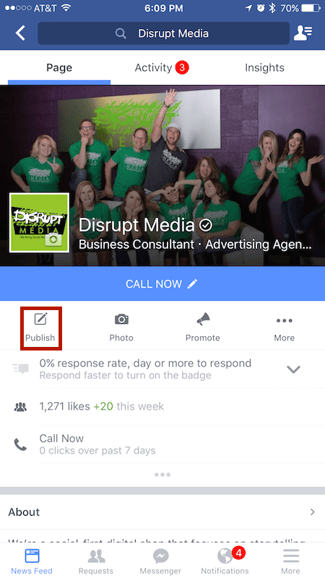 There, you'll see the option to post live video as your page. Just last week we watched a funeral home who live streamed a funeral service to their Facebook page. Facebook Live videos automatically post to your Facebook Page as a video post once the live feed has ended. Facebook gives priority in the Newsfeed to Live video posts, meaning more of your audience will see your live posts.
Third, you should be able to broadcast live video to most of the Facebook groups you belong to. It will be visible to anyone who can see posts within that group. The visibility of your live video in groups is based on the privacy settings of the group itself.
Also refer to each group's rules as to whether it allows live video posts. The group mentioned in the following example does.
Finally, you should be able to broadcast live video to most event pages if you've been invited to the event and have responded as interested or going, which is visible to anyone who can see the event. This visibility is determined by whether the event was created as public or private. Many funeral homes offer grief support events each month or hold multiple events at the funeral home through the year. Being able to add live video to these event pages opens the door to personally engage with attendees even more.
#2: Go Live
There aren't many new features for going live yet, but filters and the ability to draw on your screen are on the way, according to screenshots like the one below from Facebook's live video media assets.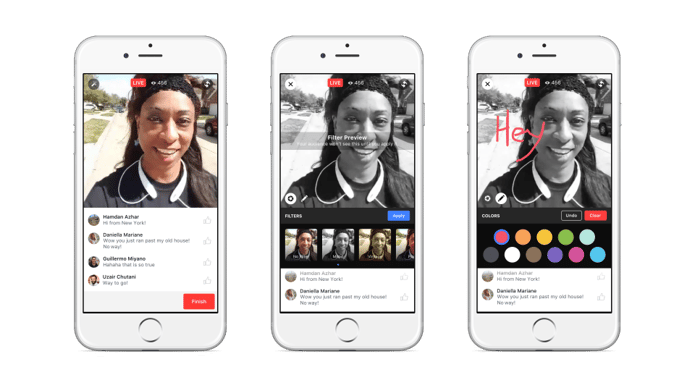 Until then, your experience will look like more like this. When you're ready to go live to any of the above-mentioned areas, start by entering your status update and tapping the live video icon. Then, enter a description for your live video.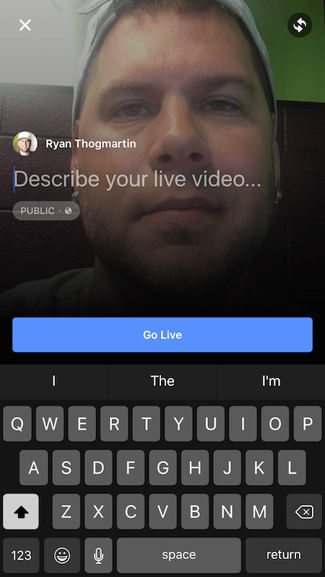 When you tap the Go Live button, you'll see a simple countdown timer to get you prepared to be live. You can tap on the icon at the top right to switch from your front-facing to rear-facing camera throughout your broadcast. There is nothing wrong with a selfie Live video!!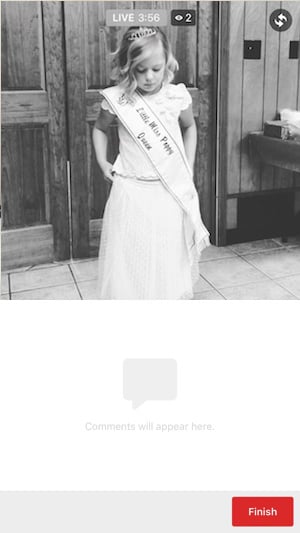 Once you go live, look at the top left to see how long you've been broadcasting along with your current number of live viewers. At the bottom, you'll see comments and reactions from your viewers. When you're finished with your broadcast, tap the Finish button to end.
At that point, you have the option to save the video to your camera roll and upload an HD version of your video to your personal profile, page, group, or event page.

About Author
Ryan Thogmartin is a death care entrepreneur and the CEO of DISRUPT Media and creator of ConnectingDirectors.com. | Follower of Christ | Husband | Father | Entrepreneur | Host of #DISRUPTu! and#FUNERALnationtv | Lover of Skittles
DISRUPT Media is a social media first marketing company that focuses on social storytelling for funeral companies. DISRUPT uses insights gained through analytics to build creative campaigns that achieve actual business goals.