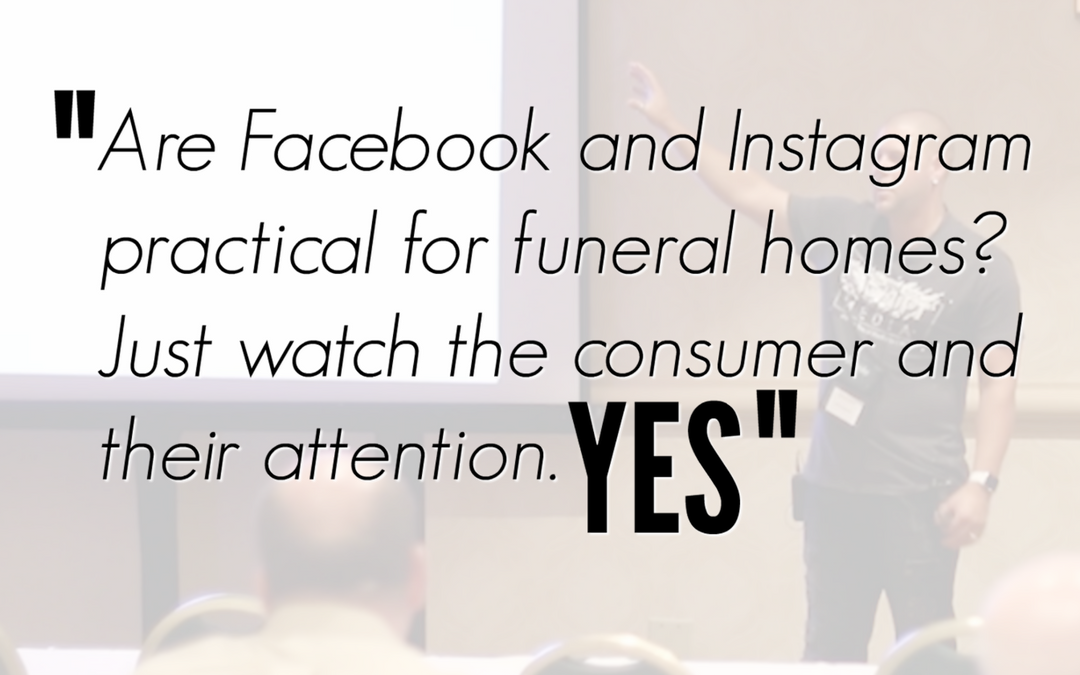 2017 is the year of Instagram for funeral professionals - I called it last year and it is more valuable then ever before. Why? Simple: ATTENTION

The amount of attention that is given to Instagram by users is huge and funeral homes aren't taking advantage of storytelling in this attention driven ecosystem.

Watch the video below to grasp better the concept of attention on Instagram.

Schedule a live demo with DISRUPT Media: http://www.funeralsocial.com/demo

Learn more about our FUNERAL Social Design Process: http://funeralsocial.com/social/

Download our social media goals worksheet: http://funeralsocial.com/social-media-goals-worksheet/

About Author

Ryan Thogmartin is a death care entrepreneur and the CEO of DISRUPT Media and creator of ConnectingDirectors.com. | Follower of Christ | Husband | Father | Entrepreneur | Host of #DISRUPTu! and #FUNERALnationtv | Lover of Skittles

Watch FUNERAL Hustle: https://www.youtube.com/playlist?list=PLkzmzds-VgOy_lT4ekLspCdQrxXqTxlEu

DISRUPT Media is a social media first marketing company that focuses on social storytelling for funeral companies. DISRUPT uses insights gained through analytics to build creative campaigns that achieve actual business goals.