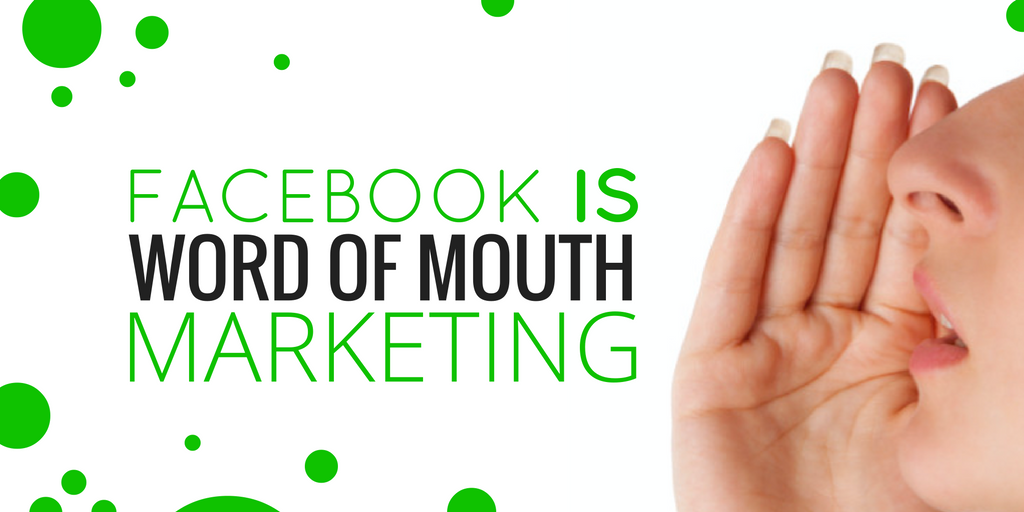 I talk with numerous funeral directors every week. When we discuss how they are currently marketing their business, they list the usual methods: radio, newspaper, television, Yellow Pages, direct mail, and…word of mouth (WOM). Almost always they will comment that word of mouth marketing is, by far, the most effective.
Happy customers tell their family and friends. It's a natural process. Serve the public well and they will talk about you. Some people quip that WOM is the original social media platform.
It's likely that, at this moment, someone is talking about you and/or your funeral related business. This is good for you and your bottom line. So, if you could "fan the flames" of these conversations and make them even more likely to happen, wouldn't that be a good thing?
This is where Facebook comes in. The average Facebook user signs on to browse their news feed several times a day. They are "socializing" about their families, their activities, politics, current events, new products, sports, and the organizations and businesses they appreciate and recommend. It's the exact same thing that happens when they get together to play cards or when they are talking after church or the high school ball game. With a well-managed Facebook business page, you can generate a lot of conversation (WOM) about your funeral home.
When people engage the content you post, by Liking, Commenting, or Sharing, it's like good gossip. It travels fast. It reaches a lot of ears and eyes. The trick is in posting content that is WOM worthy so that people will want to engage and share.
Even better, when you serve a family well, Facebook provides them the opportunity to leave star ratings and reviews on your page. As the ratings accumulate, Facebook averages them together and presents readers with a nice visual image portraying the average out of a possible five stars. Again, this is WOM that benefits the funeral home. Incidentally, almost all conscientious funeral homes have excellent star ratings.
Consider this observation made by the folks at MarketingTerms.com: "Word of Mouth Marketing [is] a marketing method that relies on casual social interactions to promote a product. This method has been in place even before the advent of the Internet, and is widely touted as the most effective form of marketing. A person is more likely to believe something that comes from a person that he knows or respects, instead of a canned source like commercials and print ads … word-of-mouth advertising has become even more powerful with the advent of online social networks."
Facebook is more prolific than ever, and more people are signing on each day. By maintaining an active and attractive presence on Facebook, your business can leverage WOM opportunities many times over. But you might find that you simply do not have the time or knowledge to effective manage your Facebook business page. If so, you can turn to the experts at DISRUPT Media. We are the only full-service social media agency specifically catering to the funeral profession. We know how to generate attention and engagement for our funeral business clients. Go to https://www.disruptmedia.co to find out more about the services we offer. Our clients who are a part of our FUNERAL Social Design Process are seeing an increase in post reach and engagement of over 300%.
Schedule a live demo with DISRUPT Media: http://www.funeralsocial.com/demo
Learn more about our FUNERAL Social Design Process: http://funeralsocial.com/social/
Download our social media goals worksheet: http://funeralsocial.com/social-media-goals-worksheet/
About Author
Ryan Thogmartin is a death care entrepreneur and the CEO of DISRUPT Media and creator of ConnectingDirectors.com. | Follower of Christ | Husband | Father | Entrepreneur | Host of #DISRUPTu! and #FUNERALnationtv | Lover of Skittles
DISRUPT Media is a social media first marketing company that focuses on social storytelling for funeral companies. DISRUPT uses insights gained through analytics to build creative campaigns that achieve actual business goals.